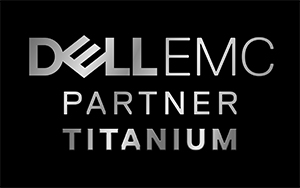 EMC is a global leader in enabling businesses and service providers to transform their operations and deliver information technology as a service (ITaaS). Fundamental to this transformation is cloud computing. Through innovative products and services, EMC accelerates the journey to cloud computing, helping IT departments to store, manage, protect and analyze their most valuable asset — information — in a more agile, trusted and cost-efficient way.
Dell EMC works with organizations around the world, in every industry, in the public and private sectors, and of every size, from startups to the Fortune Global 500. Their customers include global money center banks and other leading financial services firms, manufacturers, healthcare and life sciences organizations, Internet service and telecommunications providers, airlines and transportation companies, educational institutions, and public sector agencies.
IT Transformation
Drive real business results with IT Transformation
IT Transformation solutions from Dell EMC and Intel® help you accelerate innovation and increase customer engagement.
Assess your IT Transformation
Accelerate your progress toward IT Transformation with a free assessment of your current infrastructure and processes. This tool provides valuable insights and recommendations that can help your company move ahead now.
In about 5 minutes, you'll learn:
Your organization's IT Transformation maturity score
How you compare against 1,000+ industry peers
Customized next steps from ESG to transform your IT
All Flash
All-Flash Storage – Speed, Performance and Simplicity
Transform your data center with the efficiency and flexibility of the #1 All-Flash leader.
Jump-Start Your IT Transformation with Dell EMC All-Flash
Adopting All-Flash technology is key to keeping pace with and exceeding customer demands in today's digital world. While Flash is the foundation that drives your modern infrastructure, the secret to outperforming your competition lies in our industry-leading software features and flash-designed architectures that come together to deliver higher performance, lower TCO and better business outcomes for you and your company.
Only Dell EMC has the portfolio, expertise and market-proven offerings to address your All-Flash requirements and
transform your infrastructure.
Converged Infrastructure
Get ready-to-go, validated workload optimized technology and bring your IT together, efficiently and cost effectively, from servers and data storage devices, to networking, virtualization, management software, orchestration, and applications.
At 55% faster application development and 36% lower costs, achieving real business results with the #1 Converged Infrastructure portfolio* has never been easier.
Drive performance, efficiency and cost savings with Converged Infrastructure solutions
Accelerate business outcomes with converged solutions from Dell EMC. Our simplified and turnkey platforms deliver maximum performance and time to value across all workloads.
With a 45% market share among IT providers2, Dell EMC offers powerful options for transforming your IT with the leading portfolio of Converged Infrastructure solutions powered by Intel® Xeon® processors. Backed by one-call support and professional services for almost every industry, Dell EMC keeps your IT focused on innovations that grow your business faster with lower costs.
Servers
Advanced Servers. Accelerated Business.
Transform IT with the #1 servers
Server innovation accelerates IT Transformation.
Scalable Business Architecture
Maximize performance across the widest range of applications with highly scalable architectures and flexible internal storage.
Intelligent Automation
Automate the entire server lifecycle from deployment to retirement with embedded intelligence that dramatically increases your productivity.
Integrated Security
Protect your customers and your business with a deep layer of defense built into the hardware and firmware of every server.
Cloud
Hybrid Cloud Innovation. Hyper-Converged Foundation.
Get cloud-ready in one step. Deploy the industry's #1 converged and hyper-converged portfolio.1
Take the fastest path to hybrid cloud with hyper-converged
Modernize your IT for cloud agility with Dell EMC hyper-converged solutions powered by Intel® Xeon® processors that are engineered, manufactured, managed, supported, and sustained as a single system.
Accelerate your path to a high-performance hybrid cloud model with hyper-converged systems that increase IT agility, simplicity, savings and scale.
Deliver up to 30 percent more efficiency for less cost4 with fully engineered Dell EMC hyper-converged and converged solutions. One contact provides support for all of your technical, maintenance and financial needs.
Data Protection
Data Protection That's Everywhere You Have Data
Protect your most valuable workloads no matter where they live with the purpose-built, cloud-enabled Dell EMC Data Protection portfolio.
Cloud enabled, converged infrastructure-ready and software defined
Protect all your data – any workload in any consumption model – with the Dell EMC Data Protection portfolio. Purpose-built for your use cases and SLAs, our solutions protect you against data loss regardless of where your data lives – including in the cloud.