Your Network. Your Vision. Your Terms.
Today's applications call for new thinking about network architecture. Based on open standards, Dell Networking solutions free you from outdated, proprietary approaches. Our future-ready networking solutions help you:
Improve network performance
Lower data center costs
Remain flexible to adopt new innovations
Take control of your network's future and learn how Dell's strategy for open networking can dramatically transform your business.
Components
Grow and transform your network with future-ready solutions for data center networking, open networking and campus networking.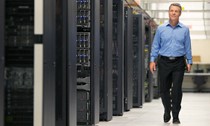 Rapid increases in virtualization, cloud deployments and big data analysis present new challenges for organizations. Partner with Dell for IT infrastructure that meets today's and tomorrow's business demands with powerful capabilities to virtualize and converge infrastructure and services with flexible platforms, several supported paths to software-defined networking (SDN), and the freedom to choose from open operating systems. We can do for your network what we did with open-standards servers — break vendor lock-in and allow you to innovate on your schedule, with world-class support.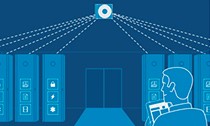 A modern network evolves with your organization. We help you lay the foundation for an open-networking environment with software-defined solutions that utilize open-source, standards-based tools and applications. Dense and efficient networking hardware and global support from Dell combined with our open networking partners' advanced offerings deliver a broad range of next-generation network and software-defined data center frameworks. This gives you investment protection, direct access to open-source innovations and real freedom from proprietary lock-in.
End User Networking (Campus)
With solutions that range from small offices to large-scale enterprise campus networks, Dell is a one-stop shop for a complete, secure, easy-to-manage networking environment that meets your specifications. Dell Networking solutions are built to scale with your needs, delivering wired and wireless convergence, public and private cloud-based management, and industry-leading support.
Network Hardware and Devices
Fixed Port Ethernet Switches
Connecting PCs, peripherals and end-users in small offices and LAN workgroups with 1 and 10 GbE networking.
10/1000Base-T or GbE connectivity for VoIP phones, wireless access points and other network-attached PoE or PoE+ devices.
The most demanding environments requiring full-featured 10 and 40 Gigabit Ethernet switching for maximum throughput and flexibility.