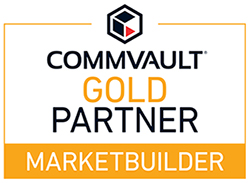 Commvault's data protection and information management solutions provide mid- and enterprise-level organizations worldwide with a significantly better way to get value from their data.
Commvault can help companies protect, access and use all of their data, anywhere and anytime, turning data into a powerful strategic asset.
Solutions
DATA PROTECTION, BACKUP AND RECOVERY
Your Data — Protected Your Way
The one thing enterprise data is not is "uniform." Which is why your data protection, backup and recovery solution should cover the full range of data sources, file types, storage media and backup modes — from snapshots to streaming.
With all that diversity, the last thing you want is to maintain a separate point solution for each distinct backup and recovery requirement. And with Commvault, you don't have to. Our integrated, automated data protection approach gives you a single, complete view of all your stored data no matter where it is—on premise or in the cloud.
Backup your databases, files, applications, endpoints and VMs with maximum efficiency according to data type and recovery profile. Integrate hardware snapshots. Optimize storage with deduplication. Recover your data rapidly and easily, whenever you need to, and leverage reports to continually improve your backup and recovery processes.
VMs and The Cloud
Cloud options seem to be the only thing growing faster than your data. Connecting your backups to the cloud won't be an issue with Commvault. Backup and recover your virtual machines, structured and unstructured data with speed and scale – and remain agile by easily moving data between clouds to avoid lock-in.
More than 25 cloud storage platforms are supported by Commvault
Databases
Some organizations are lucky enough to be standardized on a single DBMS, others are supporting databases ranging from Microsoft SQL Server to PostgreSQL. No matter where you fit, Commvault's single solution will simplify backup and disaster recovery across your databases – from local servers to the cloud.
Email and Messaging
Instead of spending your time searching for and recovering one user's lost or deleted emails, give your users self-service access to search and restore messages without IT intervention. That frees you up to think about more strategic challenges like archiving and moving to the cloud – just a couple more things we can help you with too.
Enterprise Applications
Commvault protects your mission-critical applications, from SAP to Microsoft SharePoint and Office 365. Built-in application aware snapshot support and software deduplication keep your applications available and your users happy, while dramatically reducing recovery times.
2X Microsoft Server Platform Partner of the Year
Files
With Commvault backup and recovery, we don't stop at file servers and storage arrays. Even business files stored in third-party file sharing applications can be protected in a secure, searchable and centralized virtual repository.
Endpoints
Commvault enables the data created and stored on laptops, desktops and more to be accessible any time, anywhere — with a self-service recovery portal accessible from any web browser or mobile device.
Deduplication Built In
Data continues to grow, but with deduplication you can get control of its incredible growth. Rather than requiring a separate hardware deduplication appliance, we've built deduplication into our software, giving you the flexibility to decide what and where to deduplicate. And, if want the convenience of an appliance, we offer that too.
Up to 90% reduced network backup traffic
Backup Appliances
Pre-configured backup appliances combine our backup and recovery software with storage hardware from industry leaders NetApp and Fujitsu in one integrated package. Easy to buy, deploy and manage, they're a flexible way to introduce our platform into your environment.
1 hour from power up to backup
CLOUD AND INFRASTRUCTURE MANAGEMENT
Simplify administration with integrated storage and cloud support
As data volumes grow and more applications move to the cloud, you need an efficient way to manage your storage hardware and virtual infrastructure. With our focus on simplicity and automation, our approach to cloud and infrastructure management helps you cut costs, save time and reduce risk.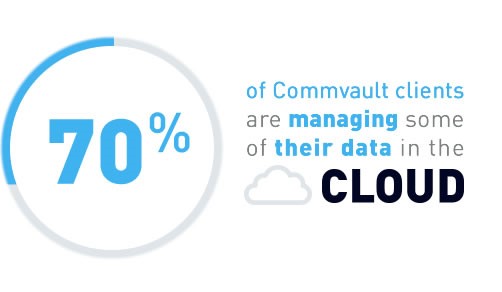 VM & Cloud Management
Our holistic approach to cloud management allows you to manage your virtual infrastructure seamlessly across multiple hypervisors and cloud platforms — and to automate and streamline operations over the entire VM lifecycle, from provisioning to protection to decommissioning.
Snapshot Management
Unify and simplify snapshot management with a single console for all the top hardware storage vendors — meaning you no longer require a different toolset or low-level scripting expertise for each storage array. Our built-in reporting and alerting lets you perform more detailed utilization and capacity planning for your hardware snapshots.
Data Retention and Compliance
Reap the value of your retained data.
The real value of data is in what you can do with it. Our single virtual content repository makes it easier to index, archive and search for the information you need to get business done — turning your retained data into a strategic business asset.
Intelligent Information Access and Management
Protect your business and save costs by being able to rapidly respond to regulatory compliance and legal discovery requests, leverage unstructured and untagged "dark" data for better-informed business decisions, and enable the business to be more productive with end user self-service access to files and documents.
Email Archiving
Commvault can help reduce your storage requirements, improve application performance and give users simple, self-serve access to stored email to help them meet their business and compliance needs.
InfoTech Vendor Landscape: Content and Email Archiving 2015
Using archiving products to meet compliance needs and reducing the impact of content growth on primary storage are concerns for all organizations. This research will help you determine if you need a third-party archiving product and provide best practices for how to build an effective archive program. It will also evaluate email archiving vendors and products best suited for enterprise needs, as well as determine which products are most appropriate for particular use cases and scenarios, and how to implement the selected platform.