Take a Glance inside a Cyber Security Operations Center [SOC]
The Bancroft
15 3rd Avenue




Burlington

,

MA

01803

United States
+ Google Map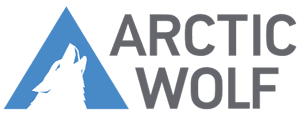 Cyberthreats are always evolving, and the number of people who have an incentive to attack your environment is growing by the minute.  To lessen your risk, you need to deploy multiple layers of the best defenses you can to prevent Cyber Attacks, monitor your environment to detect any that slip through the cracks, and respond immediately 24/7 to remediate the damage.  One of the most essential components in your cyber security strategy, whether you build it yourself or partner with a company to do it for you, is to have a Security Operations Center [SOC] monitoring your environment.
Join WTG and Arctic Wolf Networks at the Bancroft in Burlington, MA for an interactive lunch and learn. Marc Keating from Arctic Wolf Networks will take you behind the scenes into Arctic Wolf's CyberSOC© service.  Come see how we monitor your environment, detect threats, and work with you to remediate any damage in partnership with our world-renowned Concierge Security team™.
AGENDA:
11:30am – 11:45am:  Welcome!
11:45am – 1:00pm:    AWN's Marc Keating Presents: Take a Glance inside a Cyber Security Operations Center [SOC]
1:00pm – 1:30pm:      Q & A
Marc Keating Arctic Wolf Networks, Sr. Pre-Sales Systems Engineer is a technology strategist and leader with 20+ years of experience in sales, management, support, business, and engineering roles. Marc, a truly inspiring team mate, has extensive experience leading global teams at companies such as Dell, Equal Logic and Sun Microsystems all the while helping to educate learn from his fellow engineering peers. Marc works extensively with the Arctic Wolf New England and New York City teams.