Connect Your Data Center to the Public Cloud at Delmonico's + The Rangers Game
Delmonico's Kitchen
207 W 36th St




New York

,

NY

10001

United States
+ Google Map
"There's a boomerang of companies moving to public cloud coming back on-premises." – Michael Dell
As the public cloud swells to an expected $68B in the next 2 years, there is an opportunity to leverage everything the public cloud offers to turn your IT into a competitive advantage.  At the same time, how do you choose the right places to take advantage of public cloud technologies while keeping costs low and performance high?  In this session, we will talk about how you can put your on-premises infrastructure to work as part of a hybrid cloud architecture that connects future ready on-premises storage technology from Dell EMC with public cloud services to get the best of both worlds.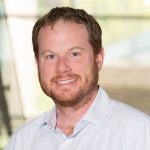 Featuring WTG Chief Technology Officer Rick Gouin.
Join us for dinner at Delmonico's Kitchen in NYC to hear CTO Rick Gouin talk about different ways you can integrate on-premises storage and backup equipment directly with leading public cloud providers.
Following dinner, we invite you to join us for the Rangers game at MSG at 7pm!
AGENDA:
4:45pm – 5:30pm:    Welcome!
5:30pm – 6:30pm:    WTG CTO Rick Gouin Presents: Connect Your Data Center to the Public Cloud
6:30pm – 7:00pm:    Q & A, dessert and drinks
7:00pm – 10:00pm:  Join us at MSG for the NY Rangers vs Detroit Red Wings!
Rick Gouin is the CTO at Winslow Technology Group, a Waltham, MA based technology partner. Prior to joining the WTG team, Rick was a Dell Enterprise Technologist and Compellent Principal Architect focused on large enterprise storage. His earlier experience in customer roles at Travelers Insurance, Bridgewater Associates, and United Technologies helps Rick truly understand the challenges of moving a business forward using IT.