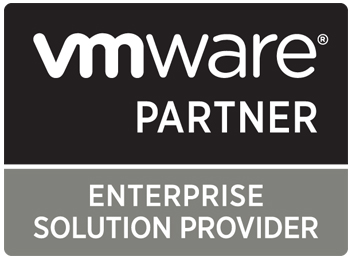 Data Center Virtualization and Cloud Infrastructure Products
Use server virtualization and consolidation to transform your data center into a flexible cloud infrastructure with the performance and reliability to run the most demanding applications.
Building a Data Center via Virtualization
Begin your cloud journey with server virtualization. Then, at your own pace, evolve toward a fully virtualized software-defined data center architecture: virtualize networking, storage and security to create virtual data centers. Simplify the provisioning of IT resources and applications, and make them available for consumption in minutes. Complete your private cloud by automating management for optimum performance, capacity utilization and compliance.
Data Center Virtualization Products
vCloud Suite

Build an agile, efficient cloud infrastructure that integrates software-defined services, policy-based self-service provisioning and automated management.

vRealize Business for Cloud

VMware vRealize Business for Cloud automates cloud costing analysis, consumption metering, cloud comparison and planning, delivering the cost visibility and business insights you need to run your cloud more efficiently.

vSphere

Consolidate servers, improve availability, enhance performance and optimize capacity with the world's leading virtualization platform

vSphere with Operations Management

Provide uncompromised control over all IT resources with the world's leading virtualization platform, which offers insight into IT capacity and performance.

NSX

Deliver the operational model of a virtual machine for the network to transform data center operations and economics.

Virtual SAN

Cluster server disks to create radically simple shared storage for virtual machines, enabling a resilient, high-performance scale-out architecture that reduces TCO as much as 50 percent.

Site Recovery Manager

Protect your applications with disaster recovery software that provides simple management, nondisruptive testing and fully automated site recovery.

vRealize Suite

vRealize Suite is an enterprise-ready, cloud management platform that delivers the industry's most complete solution for managing a heterogeneous, hybrid cloud.

vRealize Automation

vvRealize Automation enables IT Automation through the creation and management of personalized infrastructure, application and custom IT services (XaaS). This IT Automation lets you deploy IT services rapidly across a multi-vendor, multi-cloud infrastructure.
Cloud Management Platform
Evolution of IT Management
The modern CIO knows there are conflicting priorities for the IT organization.
Quickly adopt new technology-but minimize technical debt.
Be strategic and focus on business objectives—but maintain operational excellence.
Encourage innovation—but stay secure and maintain compliance.
The overarching challenge in the cloud era: support business need for speed and agility, while maintaining control and reducing IT costs.
Looking forward, most Software-Defined Data Centers will be hybrid. Workloads will be a mix of traditional and modern application architectures. They will be provisioned in an increasingly virtualized mix of physical and virtual environments managed both on-premises and in public clouds.
The concept of a cloud management platform has evolved as a response to this complex set of management requirements. Our vRealize cloud management platform delivers the management capabilities that allow you to effectively manage the complete lifecycle of services delivered in a hybrid IT environment.
A Complete Cloud Management Solution
Our approach to delivering a cloud management platform gives you a single solution that comprehensively addresses both day one and day two operations. Core capabilities address requirements associated with automation, operations and business management.
Day one capabilities allow IT teams to rapidly provision a complete services stack that includes application components along with compute, storage and network infrastructure.
Day two capabilities give teams the ability to fully manage changes to the service stack including everything from right sizing to retirement along with the ability to fully address QOS requirements associated with the running service.
Both day one and day two capabilities help IT teams manage services across a hybrid IT landscape.
VMware vRealize Cloud Management Platform Offerings
Organizations come in all shapes and sizes and at different stages of maturity. VMware offers multiple paths to a cloud management platform.
vSphere with Operations Management : VMware vSphere with Operations Management delivers vSphere optimized for efficient server virtualization management by adding critical capacity management and performance monitoring capabilities of vRealize Operations.
vRealize Suite : An enterprise-ready, cloud management platform the delivers the industry's most complete solution for managing a heterogeneous, hybrid cloud. Delivered in Standard, Advanced and Enterprise editions, vRealize Suite is designed to meet the specific needs of enterprises addressing Intelligent Operations, Automated IT to IaaS and DevOps-Ready IT use cases.
vCloud Suite : Brings together VMware's industry-leading vSphere hypervisor and VMware vRealize Suite in a single package. VMware's new portable licensing units allows vRealize Suite capabilities to easily be leveraged to manage, vSphere, non-vSphere and Public Cloud workloads.
vSAN
VMware vSAN is the industry-leading software powering Hyper-Converged Infrastructure solutions.
vSAN is a core building block for the Software-Defined Data Center.
Site Recovery Manager
VMware Site Recovery Manager Disaster Recovery Software
Discover the industry-leading disaster recovery software to enable application availability and mobility across sites in private cloud environments with policy-based management, non- disruptive testing and automated orchestration.