Dude, You're Getting a Dell …Software Defined Data Center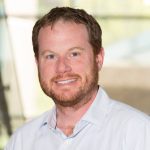 Featuring WTG Chief Technology Officer Rick Gouin.
You're invited to learn how the biggest technology acquisition in history has successfully developed the world's most advanced data centers.
Leveraging their proven server hardware coupled with advanced virtualization technologies, Dell has become the leader in the software defined data center space. We'll dive into the unique hardware platforms that power these converged and hyper-converged infrastructures to power the latest private cloud offerings, as well as the software that makes it all work.
Complimentary valet using the Omni Hotel. Business casual or casual dress code.
| | |
| --- | --- |
| 11:30am – 12:00pm: Welcome |   |
| | |
| --- | --- |
| 12:00pm – 1:00pm: WTG CTO Rick Gouin Presents: "Dude, You're Getting a Dell …Software Defined Data Center" |   |
| | |
| --- | --- |
| 1:00pm – 1:30pm: Closing remarks and Q&A | |